Last month Zend announced Zend Server 8 at the 10th edition of ZendCon in Santa Clara, California. This release is a major step in extending the Z-Ray solution to support developers in writing high quality source code.
After last years' introduction of Z-Ray on Zend Server 7 the development has not been idling. In this new version developers get improved insights in platforms or components used within the world of PHP. Z-Ray in version 8 delivers inspection tools for CMS'es and frameworks like WordPress, Drupal, Magento, Zend Framework, Symfony 2 and Apigility. Developers can even create their own extension for Z-Ray to provide continuous inspection of application specific business rules.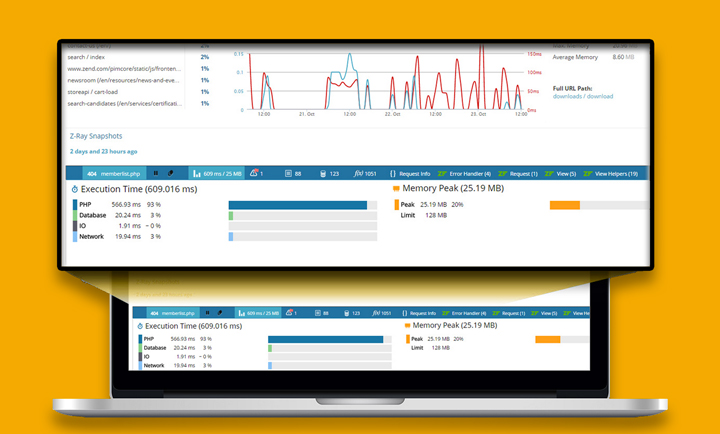 Zend works hard to release Zend Server 8 before the end of this year. Proven by a lot of media attention around the Z-Ray introduction in Zend Server 7, the add-on is very valuable and a revolutionary new addition to a PHP developer's toolkit. Because of that Zend decided to stop distribution of the free version of Zend Server. Developers now can buy a 204 euro Zend Server Developer License. If you are a Zend Certified Engineer or an Open Source Project Manager you may still use Zend Server in the free edition for development purposes. For production purposes the small business edition is your first option.
Are you developer and want to license your copy of Zend Server? We have a special offer for you: by ordering your license via Enrise before the end of February 2015, you'll get a 10% discount. It saves you 20 euro on the regular price, costing you just 183,60 euro for the Zend Server Developer License. If you want to bring your code from development to production with confidence, we give you also a 10% discount on the production version.
For buying options and ordering please contact us via email at zend@enrise.com. More details about Zend Server: zend.com/server.